The Reading Clinic – San Francisco Tutor for Dyslexia, Reading, Writing, Comprehension, Expression & Math
231 West portal Avenue,
San Francisco
,
CA
94127
(415)661-5000
Hours:
Monday- Friday: 9am – 7pm
Saturday 9am – 5pm
Closed Sunday
Through the design and application of customized programs, The Reading Clinic addresses foundational challenges in Reading, Writing, and Math. Our dialog based tutoring format delivered results since 1997.
Serving Daly City, Pacifica, South San Francisco and San Francisco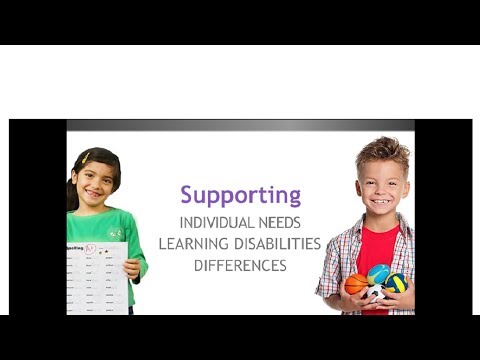 Our tutoring programs are effective in working with children with learning differences, learning disabilities, dyslexia, central auditory processing disorders (CAPD), ADD, ADHD, cognitive and neurological disorders, pervasive developmental disorders (PDD), including autism and Asperger's Syndrome.
Since 1997, The Reading Clinic has offered one-to-one tutoring in reading, spelling, writing, expression, language comprehension and math. Using research-based, multi-sensory programs, The Reading Clinic focuses on enhanced academic performance and self-esteem. We provide students with a safe and accepting environment, engaging them in an ongoing process of discovery. In the dialogue-based format, students are better able to follow directions, stay on task, take more risks, complete assignments, and feel good about themselves.
The Reading Clinic identifies a students basic needs and creates a tailored solution. The results are measurable, significant and most importantly, last a lifetime.
Daly City / San Francisco center director is Beth Powell. She has worked in the field of education for 15 years. After completing her BA degree in Math and her MA in Transformative Leadership with a focus on math education, she developed the Math with Ease® Program. Beth is also a musician and is part of the theatrical community. She was a consultant for the theatrical production of "Proof".
How do I know which program is effective for my child?
We will help you decide which program to use through assessments and speaking with you about your child.
Take a look at the questions below as these can help you determine if it makes sense to contact The Reading Clinic about your child for tutoring.  You may recognize your child's difficulties in one particular group or in many areas. We address any and all of these difficulties directly.
How difficult is/was it for your child to:

Rhyme
Sound out words
Blend consonants
Say vowel sounds correctly
Read words accurately and quickly
Spell words the way they sound (ex: laugh – laf)

How difficult is/was it for your child to:

Remember a new word once it's been sounded out
Read multi-syllable words (ex: skips the end or garbles the middle)
Read words quickly
Retain sight words (ex: said, been, my)
Spell sight words

How difficult is/was it for your child to:

Learn to read compared to peers
Read fluently with expression
Recall the details of a story read to the child or that the child read by herself
Tell or retell a story in sequence
Read slowly for meaning
(ex:  child speeds through book but has no idea about what was read)
Develop and use their vocabulary and descriptive language
Interact socially and express self clearly
Understand history and science reading material

How difficult is/was it for your child to:

Start a writing assignment
Write a well-organized paragraph or essay
Figure out a topic sentence or main idea
Keep details in sequence
Stay on topic and use relevant details
Use vivid and descriptive words
Finish a writing assignment
Complete writing assignments independently

How difficult is/was it for your child to:

Learn to count
Tell time on an analog clock
Use money
Connect the real world to numbers
Remember the addition and subtraction facts
Remember the multiplication and division facts
Understand place value
Learn carrying and borrowing with large numbers
Learn multi-step multiplication and division problems
Answer word problems correctly
Solve algebraic equations

How difficult is/was it for your child to:

Follow step-by-step directions
Keep track of homework and school assignments
Plan and allow sufficient time for a project like a book report
Maintain an organized binder of school work
Complete homework in a reasonable amount of time

Tutoring is the process of getting students to become independent through questioning. Tutoring should help students develop self-confidence and improve study skills. In addition, the tutoring session should provide students with an opportunity to speak up and ask questions, an opportunity sometimes unavailable or missed in a regular classroom situation.
Tutoring is a well-balanced question/information exchange in which both parties participate and, therefore, both benefit. Tutoring provides the practice and drill in specific course material needed by the student, while giving the tutor valuable review opportunities and the chance to develop and sharpen educational and communication skills.
Tutoring is not teaching. There are important differences between the role of the tutor and that of the classroom teacher. Approaches, relationships, and techniques are different. The tutor works in very close proximity with the student, usually one-on-one. The student may not be accustomed to the close contact and the interchange that occurs during a tutoring session. The tutor may have to consciously strive to develop a good rapport with the student within this environment.