San Mateo Tutor | The Reading Clinic – Reading, Writing, Comprehension, Expression & Math Tutoring in San Mateo:
1650 S Amphlett Blvd # 118,
San Mateo
,
CA
94402
(650) 558-9069
Hours:
Monday- Friday: 9am – 7pm
Saturday 9am – 5pm
Closed Sunday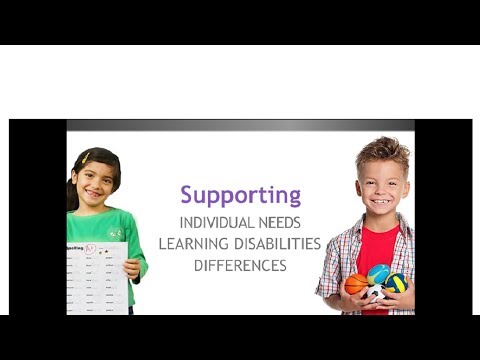 Through the design and application of customized programs, The Reading Clinic addresses foundational challenges in Reading, Writing, and Math. Our dialog based format delivered results since 1997.
Serving Belmont, Burlingame, Daly City, Foster City, Hillsborough, Milbrae, San Mateo, San Bruno, San Carlos, South San Francisco
Since 1997, The Reading Clinic has offered one-to-one tutoring in reading, spelling, writing, language comprehension and math. Using research-based, multi-sensory programs, The Reading Clinic focuses on enhanced academic performance and self-esteem. We provide students with a safe and accepting environment, engaging them in an ongoing process of discovery. In the dialogue-based format, students are better able to follow directions, stay on task, take more risks, complete assignments, and feel good about themselves.
The Reading Clinic identifies a students basic needs and creates a tailored solution. The results are measurable, significant and most importantly, last a lifetime.
The San Mateo director is Beth Powell. She has worked in the field of education for 15 years. After completing her BA degree in Math and her MA in Transformative Leadership with a focus on math education, she developed the Math with Ease® Program. Beth is also a musician and is part of the theatrical community. She was a consultant for the theatrical production of "Proof".
How do I know which program is effective for my child?
The program that is most successful for your child is the program that is created specifically to meet your child's needs. At The Reading Clinic that is just what we do. To ensure that your child is receiving the support that is going to help them succeed we set up each child with a thorough assessment. Based on the results and interviews with parents, programs are developed that address each child's specific needs. Each student is assured to get learning plan that is as unique as they are.
The challenge that parents meet with often comes before a plan is developed for their child. The question that most parents have is when is the right time to seek out additional support for a child? Is there a certain age or grade when a child should be evaluated? Each child is different so there is no simple answer to this. There are, however, some key things to keep in mind when trying to decide if your child is in need of extra academic support.
Consider the following:
Does your child have a hard time with pronouncing words? Do they vocalize words clearly so that others can understand?
Does your child understand rhyming words?
Can they figure out what words are by sounding them out?
Does your child have a difficult time with vowel sounds? Do they pronounce consonants clearly or do they mix the sounds together?
Does your child read words quickly and smoothly?
Can your child spell words based on their sound (for instance tough/tuff)?
Can your child recall words after they have learned them through sounding them out?
Does your child have a difficult time with multi-syllable words such as confusing sounds in the middle or jumping right to the end?
Did your child have a more difficult time reading then his or her peers?
Can your child add expression to their reading?
Does your child recall details from material they have just read or from material that was read to them? Can they retell the events in the order they occurred?
Does your child take their time reading so as to understand the text?
Have you noticed an increase in vocabulary as a result of their reading?
Does your child express thoughts clearly with others?
Does your child show an understanding of history and science material?
Does your child avoid working on school assignments that involve a significant amount of writing?
Does your child understand the pieces of a paragraph and can they organize one? How about an essay?
Does your child know what a topic sentence is (a main idea sentence in a paragraph)?
Does your child use supporting details and remain on topic while writing?
Does your child utilize descriptive language to enhance their thoughts/ideas?
Does your child see writing tasks through to the end?
Does your child work on writing assignments independently?
Did your child struggle with learning to count?
Did your child find it difficult to learn to read a non-digital (analog) clock?
Does your child understand the concept of money and how to use it?
Does your child see the use of numbers around them and how they relate to the world?
Is your child able to recall simple math facts such as addition, subtraction, multiplication, and division?
Does your child know what place value is?
Does your child struggle with carrying or borrowing in math with large numbers?
Has your child struggled with multi-step multiplication and division problems?
Does your child struggle with math problems presented as word problems?
Does your child struggle with algebraic equations?
Is your child able to follow multi-step directions and see them through to completion?
Does your child monitor their homework assignments and take action to complete them by their due date without constant reminding and/or supervision?
Does your child plan the appropriate amount of time to complete school related projects such as reports?
Does your child organize their school assignments and keep them neat?(i.e., in a binder, back pack, stored neatly)?
If any of the areas above sound like your child, then now is the time to seek out the added support your child needs. Taking the initiative early can help keep your child on the road to academic success. The Reading Clinic is here to help! Contact us today to discuss what we can offer to you and your child!
San Mateo Clinic

View Larger Map
View Larger Map