Writing Tutor
Writing with Ease helps students who
Have difficulty getting started with writing
Struggle with organization and staying on topic
Speak more intelligently and clearly than they write
Struggle with getting their point across
Struggle with writing comprehension
To write well, you have to read well, spell well, have a clear understanding of what you are writing about, and be able to clearly communicate that understanding. The Reading Clinic's writing program fuses the elements in our other programs to help students develop and strengthen comprehension, verbal expression, organization and structure. Because there is a wide variety of strengths and weaknesses in the students who enroll in this program, one-to-one writing tutoring is critical in working toward a student's best writing.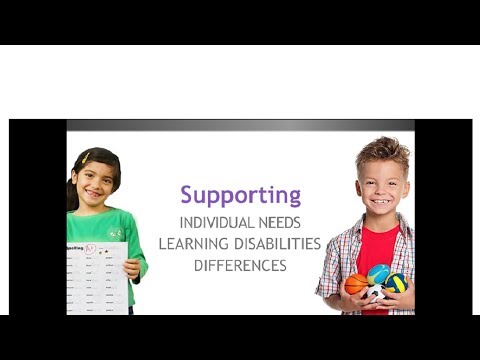 Writing tasks differ at each grade level.  Younger students learn to express their ideas clearly and attend to paragraph structure.  Upper elementary level students begin to craft multi-paragraph essays and provide supporting detail for well-developed topics.  Middle and high school students master more complex and in-depth papers, writing at length on a particular topic and citing their sources carefully.
Like our other programs, students begin at a level where they have success and then build on that success. First, a student demonstrates the ability to read and comprehend written material and to conceptually image their understanding. Then, step by step, students move into list writing, constructing sentences in a variety of forms, note taking, and paragraph writing.
At the same time, students discover the structure of sentences in the elements of grammar and syntax. They become aware of the writing process, how to approach it on a step-by-step basis, and how to monitor progress and make necessary adjustments as they edit their work.
As they begin to evolve as independent writers, our students move from single paragraphs to longer and more complex pieces. Looking at this accumulated evidence of their achievements, they see they have the ability to conceptualize, organize and execute written work independently.
What is unique about your writing program?
Every student will begin with practice in oral communication skills to reinforce the idea that that writing is a means of communication related to speech, specifically, that the choices they make in writing are made with respect to a specified audience and purpose.
What is the main focus of your writing sessions?
We focus on writing as a process. By practicing several short writing pieces, students are able to internalize the writing process. We also identify and strengthen the underlying issues that get in the way of great writing. Common themes include comprehension and expression, vocabulary and varied sentence structure, and grammar and spelling. We customize your child's lesson plans to focus on the area they need the most help with.
What types of writing do you focus on?
First, we work at the paragraph level to help students learn to easily produce a well-organized and thoughtful paragraph. The paragraphs are designed to emphasize a common style of writing (descriptive, instructional, narrative, summary, persuasive, and expository) and the purpose for engaging in the task in the first place.
Do you work on essays?
Once we know a student can easily produce a strong paragraph, we begin working on three to five paragraph level writing assignments. We also help students apply what they have learned to longer writing assignments, like book reports, research projects and personal essays for the admissions process.
Do you work on creative writing?
We work on developing descriptive writing that goes beyond listing a series of adjectives. Students learn to immerse their reader in the world of the senses and to paint a picture in their minds.
Do you use graphic organizers?
Graphic organizers are used to help students generate focused ideas, organize those ideas in logical ways. Students become more independent and they are able to create organizers of their own.
What types of writing do you cover?
Students in all grade levels are expected to become proficient in four types of writing: narrative, expository, persuasive, and responding to literature.  Narrative writing (also called descriptive writing) takes the form of stories, biographies, and autobiographies.  Expository writing (also called explanatory or summary writing) is represented by analytical essays and research papers.  Persuasive writing is meant to present and defend a claim.  Responding to literature is a form of persuasive writing in which a thesis is presented for consideration and supported by detail from the text.
Descriptive Writing
Students learn to provide specific details about an image to recreate it in their readers mind . They also work on incorporating the senses into their writing.
Narrative Writing
Students develop the concept of beginning, middle and end in their writing.  This is usually an autobiographical piece.
Instructional
Students learn the importance of sequencing as they explain to their readers how to do something they are good at.
Summary
Students practice reading a short passage and then summarizing with a main idea and three details.
Persuasive
Students learn to state an opinion and give logical reasons to support it.
Expository
Students explain how something works or why something is important to them.
We Strengthen:
Sentence Structuring
Paragraph Writing
Organization
Spelling
Grammar and Syntax
Editing
Expository Writing & Creative Writing